Fisher Digital Strategies - Serving the Mid-Shore Area - 410-279-2101
Rich Fisher has over 25 years of broadcasting experience and has operated Kent Island Online since 1998. Now he is looking to use his experience to grow your business and give you a solid reachable client base. Fisher will run your social media platforms with daily messages that get you noticed with eye-popping graphics, custom videos, and humor. Everyone is using social media and your business needs to be where everyone is. Large companies charge more than double of our rates and do half as much. Don't be fooled - Contact Fisher and let us explain exactly what we will do to grow your business for a fraction of the cost of anyone else. Want to learn more abour Rich? Go to http://www.richfisher.info and hear him on the radio, see his videos, and more. Click the Facebook icon below and see what we did for Kent Island Online!



HVAC Tech Needed:
Posted July 11, 2022

SnoCo., LLC is looking to hire an HVAC Technician / Service Provider. They are a growing HVAC repair and installation company and are looking to hire now! Contact Jeff at 410-320-4119.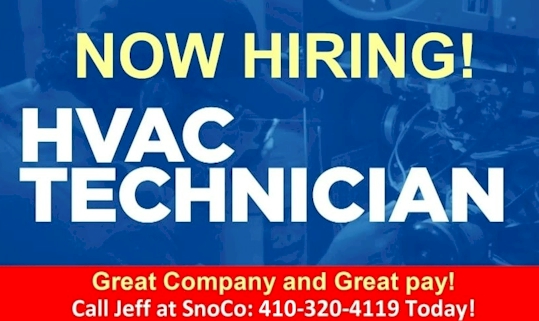 Modified Truck and Tractor Pull:
Friday July 15, 2022 / 7PM

A night of horsepower with seven classes including Modifieds and Semis. The fun starts at 7pm. Cost is $15 per person over 12, $10 per person 6-12, under 6 are free. This is a cash event. Located at the Tuckahoe Steam and Gas Association on Route 50.


Show Up to Help Build QAC's Skatepark!:
Monday, July 18, 2022 - 6pm-6:30pm

Friends following our mission to get a skate park in QAC…we have an opportunity to present at the QAC Parks and Recreation Board on July 18th at 6:00 pm. The more support we have the better. There is strength in numbers!! Please invite friends, family members, and those who aren't on social media to attend. The meeting will take place at Queen Anne's County Parks and Recreation Headquarters located at 1945 4-H Park Road in Centreville, Maryland. Hope to see you there!!! P.S. - have you signed the petition yet!? Make sure you do: https://www.change.org/p/have-a-skatepark-built-on-kent-island-maryland

Boy Scout Troop 495 Family Fun Event:
Saturday, July 23, 2022 - 9am-1pm

ROCKET DAY Family Fun Event at Mowbray Park on Romancoke Road in Stevensville! Water Rockets, Crafts, Games & More. See you there!


Help Wanted - Sales Rep:
Posted July 11, 2022

Want a great job at a growing company with great pay? As a Sales Representative for this Verizon Wireless retailer, you'll have a significant impact on the growth of their business through new customer acquisition, warm lead calling, follow up with existing customer base, interaction with senior management and providing input on the sales process. Click here to apply: https://www.indeed.com/viewjob?t=verizon%20wireless%20commission%20sale%20associate&jk= 57aa291b2985612b&fbclid=IwAR0wVBG055WUWsai1oLE9LMn6cv9FnGAi9K9tHeprqbpYhLRJSVX7dDfsYU


2022 Kent Island Volunteer Fire Department Carnival:
July 18 - July 23, 2022 / Opens at 6PM

Come Join Us For Food, Rides, Games, and LOTS of Fun!!!! Celebrate Our 75 Years of Serving The Community at The Kent Island Volunteer Fire Department Firemen's Carnival!!! July 18th - July 23rd at Kent Island High School in Stevensville.
Open at 6pm each night.
Advance Tickets available to purchase at the Chester and Stevensville locations of Queenstown & Shore United Banks as well as Online through kivfd.org starting July 2nd through July 16th.
$18 Advance Tickets
$28 On The Carnival Grounds
Ride Night, Every Night!
(NO REFUNDS)


Cult BBQ Classic:
Saturday August 6th, 2022 / 12:30PM

Looks like MEAT is back on the table! Bring your tastebuds down to Cult Classic and enter the People's Choice judging competition to select the best BBQ on Kent Island. Admission is $10 and includes unlimited samples. Doors will open at 12:30pm and guests have 2 hours to sample and vote for their favorites.
GRILLMASTERS, REGISTER YOUR COOKING TEAM TODAY:
https://www.simpletix.com/e/cult-bbq-classic-team-registration-tickets-108440

Cult BBQ Classic Rules:
Judges competition requires a rib dish with minimum of 8 pieces for turn in. Entries will be turned inside an 8"x 8" container supplied at Friday check in. Turn in will be judged for appearance, tenderness, and taste and judged on a blind system. Judges turn in will be Saturday at noon. Peoples Choice competition will require (2) two 10lb minimum pork shoulders, and ready to serve to public between 12:30-2:30. Unlimited samples of pulled pork will be handed out to peoples choice ticket holders in 2oz sample cups. Gloves and masks are always required while handing out samples. Ticket holders will vote for their favorite entry.


Queen Anne's County Fair:
August 8th-13th 2022

Rides, entertainment, animals, livstock competitions and more at the 80th Anniversary of the QAC Fair in Centreville!

CBEC Harvest Moon Paddle Fundraiser:
September 10, 2022 / 6:30pm-10pm

Guided full moon paddle with wine, beer, light snacks, glow sticks and music! Let's celebrate the Harvest Moon as fall is a beautiful time for a paddle at CBEC! More details to follow. Age: 21+ Intermediate Paddlers. Chesapeake Bay Environmental Center (CBEC) in Grasonville.
$50/Person


Anne Arundel County Fair:
September 14 - September 18, 2022

Fun, games, rides, food, and more! Located at the fairgrounds off Generals Hwy in Crownsville.


Galilee Community Garden:
Ongoing in 2022

The Galilee Community Garden was started in 2015 to serve Kent Island's need for a community garden.   The Galilee Lutheran Church partnered with the Queen Anne's County Master Gardeners to meet this need. Members of the church, Master Gardeners, the Harbor View Community, Kent Island United Methodist Church and Boy Scout Troop 495 have built a vibrant garden at 1934 Harbor Drive in Chester.   Today, the garden has 29 raised bed gardens. A Boy Scout will build a garden shed this summer as his Eagle Project. Any QAC resident, regardless of age, color, sex, religion, etc. can reserve a raised bed garden here for free. A $20 donation is requested of gardeners able to pay.


Queenstown Landing is Hiring:
Posted July 7, 2022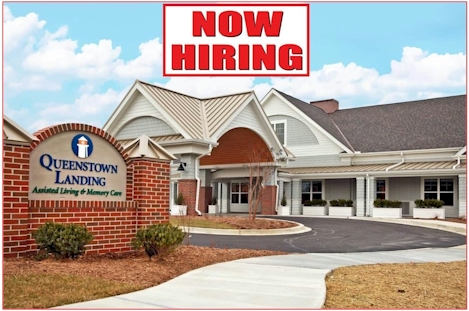 Queenstown Landing is Looking for people 16 and over for Full Time - Morning Shift / Occasional Part Time Dietary Servers.

The Dietary Server is responsible for preparing dining room for meals by setting tables, folding napkins, filling water glasses, providing and refilling condiments. Assists in food preparation as needed. Serves meals to Residents in a courteous and professional manner and clears dishes from tables to kitchen. Removes soiled linens from tables and cleans and straightens dining room after meals.

Queenstown Landing is a state-of-the-art Assisted Living and Dementia Care community convenient to Rt 50 and ideally located adjacent to the University of Maryland Shore Regional Health Complex. The thoughtfully designed features and amenities of this new assisted living community were built to impress and evoke the serene coastal community we call home. More info: https://jobs.integracare.com/position/dietary-server-queenstown-landing/


QAC seeking Citizens to Serve on Boards & Commissions:
Ongoing in 2022

The Queen Anne's County Commissioners are looking for county citizens to fill vacancies on multiple county boards and commissions. The deadline for applications will remain open until filled.
Agricultural Preservation Advisory Board
Bay Bridge Airport Advisory Committee
Bicycle & Pedestrian Advisory Committee
Blue Heron Golf Course Advisory Committee (looking for a citizen from the District 1 area)
Board of Building Appeals
Board of Electrical Examiners (looking for someone who is a master electrician in QAC and/or someone who is associated with the building trade but not necessarily master electricians)
Board of License Commissioners (Liquor Board)
Broadband Advisory Council (looking for citizens from the District 2 and 3 areas)
Department of Emergency Services Advisory Council
Housing Authority
Social Services Advisory Board

Anyone interested in serving on a QAC board, commission or committee is encouraged to send a letter of interest and a brief resume to lthomas@qac.org or via mail to Lynda Thomas, 107 N. Liberty Street, Centreville, MD 21617. Those with questions may also reach Ms. Thomas at 410-758-4098. Detailed information about each board, commission or committee is available at www.qac.org, just type "boards and commissions" in the search box.