Fisher Digital Strategies - Serving the Mid-Shore Area - 410-279-2101
Rich Fisher has over 25 years of broadcasting experience and has operated Kent Island Online since 1998. Now he is looking to use his experience to grow your business and give you a solid reachable client base. Fisher will run your social media platforms with daily messages that get you noticed with eye-popping graphics, custom videos, and humor. Everyone is using social media and your business needs to be where everyone is. Large companies charge more than double of our rates and do half as much. Don't be fooled - Contact Fisher and let us explain exactly what we will do to grow your business for a fraction of the cost of anyone else. Want to learn more abour Rich? Go to http://www.richfisher.info and hear him on the radio, see his videos, and more. Click the Facebook icon below and see what we did for Kent Island Online!



"Non Essential" Businesses in Maryland Closed TFN:
March 23, 2020

Governor Hogan has ordered all "non essential" businesses in Maryland to close at 5PM today (3/23) to help stop the spread of COVID-19. This is not a shelter in place order, but people should stay at home and no gatherings of 10 or more. A business relief package was also announced. Workers who have been laid-off will also have have the option to file for benefits.

Essential Jobs:

Gas stations, auto supply stores, auto repair shops and related facilities

Pharmacies

Grocery stores, farmers markets, food banks and convenience stores Liquor stores

Restaurants (only for delivery, takeout and drive-thru).

Hardware stores and plumbers

Contractors and other tradesmen, appliance repair personnel.

Exterminators and other service providers.

Landscape and pool care businesses, including residential landscape and pool care.

Construction sites and engineering and architecture firms.

Banks and related financial institutions including insurance and accounting services.

Phone and computer sellers.

Community benefit organizations on a case-by-case basis.

Laundromats, dry cleaners and laundry service providers.

Healthcare providers, hospitals, clinics and healthcare operations including research and laboratory services, medical wholesale and distribution, and dentists.

Businesses that provide shelter and/or social services.

Newspapers, television, radio and other media outlets.

Businesses offering mailing and shipping services, including post office boxes.

Airlines, taxis and other private transportation providers.

Home-based care for seniors, adults or children.

Assisted living facilities, nursing homes, adult day care centers and senior facilities.

Pet supply stores.

Veterinary offices.

Police stations.

Fire stations.

Building code enforcement.

Jails.

Courts.

Garbage/sanitation and recycling services.

Public transportation (Muni, BART, subways).

Utilities (water, power and gas, telecommunications).

Certain city, county, state and federal offices.

Funeral homes, crematoriums and cemeteries.

Maintenance staff, cleaners, janitors and doormen.

Manufacturing including food processing, chemical, pharmaceutical, agricultural, paper products, safety and sanitary products.

More: https://governor.maryland.gov/wp-content/uploads/2020/03/OLC-Interpretive-Guidance-COVID19-04.pdf


Lighthouse Christian Academy's Spring play performance:
March 6 & 7, 2020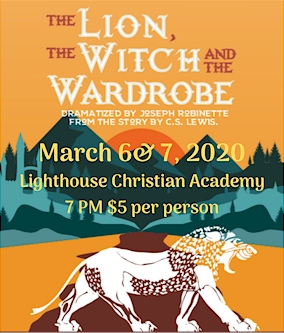 Students of Lighthouse Christian Academy on Kent Island present C.S. Lewis's classic The Lion, The Witch, and The Wardrobe on stage at Safe Harbor Presbyterian Church in Stevensville, Maryland, at 7 PM on March 6 and 7, 2020. This is an all-ages show running approximately 90 minutes with one intermission. Tickets are available at the door and are $5 per person. Visit www.lcacademy.org for more information, or call 410-643-3034 during school hours.

Harris Crab House Winter Specials:
Winter 2020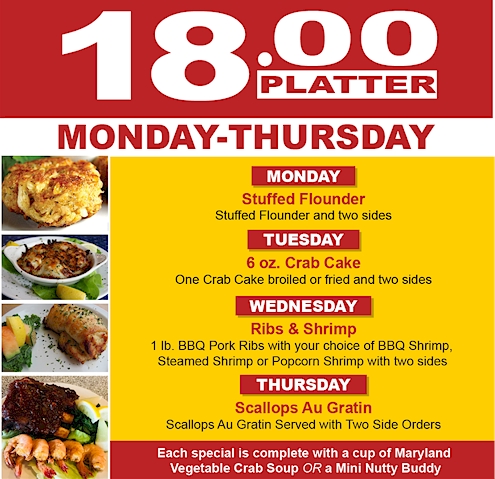 The Harris Crab House $18 Platters are back!


Substance Abuse Free Event:
March 21, 2019

Do you have a loved one who is struggling with a substance use disorder? Maryland Coalition of Families (MCF) understands what you are going through, and invites you to an upcoming free event on March 21st at Chesapeake College from 10 AM -3 PM. Learn about the psychology behind addiction, what resources are available, and get a free one-to-one consultation with an MCF Family Peer Support Specialist, lawyer, or mediator. The event is free and lunch will be provided, but space is limited to register today. www.mcfgetconnected.eventbrite.com


Toastmasters Meeting :
March 26, 2020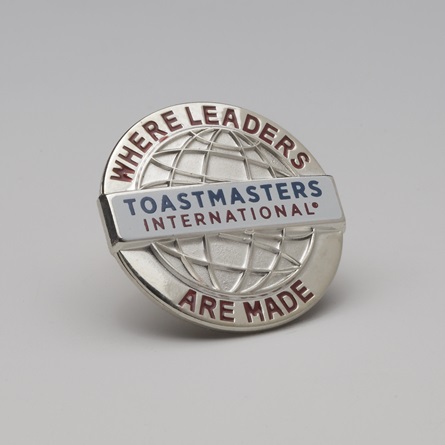 Toastmasters Meeting 6:30pm – 7:30pm
Queen Anne's County Library, Centreville branch.
Men and women 18 + are invited to learn about new club forming in QAC.
https://mar26qactoastmasters.eventbrite.com


Bay Bridge Work is Ahead of Schedule:
Posted December 11, 2019

From Maryland Transportation Authority (MDTA):
Where are the workers? As the winter season approaches, and with the 24/7 milling operation 100% complete (thanks to MDTA�s engineers and the hard-working crews), Bay Bridge work has begun the transition into the cold weather season.

Approximately 54% of the latex modified concrete (LMC) has already been laid on the westbound right lane. This was achieved in part through the off-peak weekday westbound center lane closures, which are part of MDTA�s continued efforts to shorten the duration of the bridge project and mitigate traffic impact on commuters, visitors, and local residents. Crews were able to take advantage of warmer days to pour concrete well into November. We thank local residents and motorists for their patience.

Due to our significant achievements and completion of the milling operations, our seasonal construction schedule is being revised, and the work crews have been reduced in size since their work is completed. During the winter months, planned work will still take place to remove and replace the roadway joints, repair the full depth deck punctures, and remove and replace steel railings and rail posts. The westbound right lane will remain closed 24/7, as nearly half of the deck has not yet been resurfaced. Once the deck is milled, the milled section cannot support traffic.

Our aggressive goal is to complete the project in the first year/construction season with us potentially working into May 2020. However, we cannot guarantee that timeline due to the key role weather plays in this type of work. Please keep in mind, as the weather warms and all phases of work resume, traffic volumes will also start to increase. We ask our motorists and communities to please bear with us as we continue steps to expedite the timeline of this project.


Backyard Billy's Huge Off-Season Wicker Sale:
Re-Posted January 11, 2019

The Backyard Billy's Huge Off-Season Wicker Sale is going on NOW! Save up to $6000! That's right - Get 40% Off all in stock WICKER! That includes the best brands too - Beachcraft, Klaussner, Cape May, North Cape, Kettler, Lane Venture and Jensen Leisure. Plus, get an additional 5% Discount if paying with a check. Add additional not in stock pieces at 30% off as well as custom orders. Backyard Billy's is located minutes from the Bay Bridge, exit 44B (300 Drummer Drive) in Grasonville. Learn more at http://www.backyardbillys.com


HELP WANTED:
Posted December 15, 2019

Help Wanted: Experienced aesthetic injector of neuromodulators and dermal fillers. Galderma or Allergan trained preferred. Experience with Sciton's Joule Halo/BBL. Minimum of 2 years experience. Compensation will be hourly plus quarterly bonuses. Attend team meetings, events and continuing education. Educate patients on products for home care to enhance their clinic procedures. Must be a NP or Doctor. Pleasant working environment. Apply here: https://www.facebook.com/job_opening/2417023875068560


Kids Movie Night & Pizza Night! :
Weekends in 2020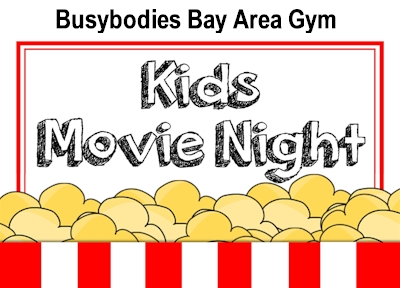 Kids Movie Night & Pizza Night is most weekends (either Friday Night OR Saturday Night) from 6-9pm at BusyBodies Bay Area Children's Gym in Stevensville! Mr. Andy and his staff provide a safe and fun evening for the kids...

Play + Popcorn + Pizza + Movie = FUN!!

$20/child & $10/each additional sibling - Add $5 per child for pizza & drink.

It's a night out / break for you and fun for the kids playing, having dinner, and watching a movie on the big screen with other kids. Cheaper than a babysitter and way more fun...!

Schedule info is on their website at: http://www.busybodiesgym.com/


Blackwater Distilling and Tavern Distillery Tour and Tasting is Every Saturday! :
Ongoing in 2020

See firsthand the science and art of fermentation, distillation, proofing, barrel aging and bottling. Taste our award-winning spirits.

We are excited to announce a combined tour and tasting every Saturday at 1:00 pm and 3:00 pm. Advanced reservations for $5. Walk-ins will be available for $7.

The tour will begin at our distillery location, 184 Log Canoe Circle, Stevensville, MD 21666. This portion will last approximately 45 minutes. Eager to show off the new Tavern, we will head to the new location just two minutes away at 405 Cleat Street, in Stevensville, for the tasting portion of the tour. The tasting flight includes four 1/4 ounce samples.


Maryland National Guard Needs You:
Posted October 21, 2019

If you're interested in serving MD part time and in return receive college/trade school, federal pay, please text or call 410-504-7846. Maryland National Guard's college health and financial benefits make it truly worth the part time service.


Bosom Buddies Charities Announces New Board of Directors:
Posted December 13, 2019

Bosom Buddies Charities, a local nonprofit organization whose mission is to promote breast cancer awareness, encourage early detection, support treatment and celebrate healing, recently elected its 2019-2020 officers and appointed new board members. The Bosom Buddies Charities� (BBC) officers for 2019-2020 are Claudia Boldyga, Chair; Kate Ford Lytle, Vice Chair; Karen White, Treasurer; and Christina Cugle, Secretary. Also appointed to the Board as Directors are Jodie Gray, Jenny Griffin, and Beth Wieczorek. Susan Ponchock remains the Founding Emeritus Director and Ex Officio Member of the Board. BBC Chair Claudia Boldyga said, �I am honored to be working with such a talented group of women who are dedicated to our organization�s mission. I am drawn to this cause due to personal connections with family and friends who have been diagnosed with breast cancer, and I am determined to help make a difference through the work of Bosom Buddies Charities.� Over the past 13 years, through its fundraising efforts, BBC has raised over $2 million, which has been awarded through grants to local organizations to assist in the prevention, diagnosis, and treatment of breast cancer. Because BBC is a 100% volunteer-run organization, all money raised goes directly back to the community. Bosom Buddies Charities was founded by Susan Ponchock who, after surviving the diagnosis of an aggressive type of breast cancer, wanted to help others diagnosed with breast cancer. With the support of local businesses, organizations, and individuals, BBC�s Board of Directors and dozens of volunteers have made Bosom Buddies Charities a powerful voice in gaining awareness about breast cancer throughout the region. BBC�s Bosom Buddies Ball, its largest fundraiser, will take place on Saturday, January 25, 2020, at The Westin Annapolis Hotel. Co-chaired by Diana Waterman and Caty Waterman, this black-tie event will be an elegant evening of dining and dancing centered around the theme Hope Anchors the Soul.

"My daughter Caty and I are very excited to be working together on this event. Bosom Buddies Charities took on even more significance in our lives when I was diagnosed with breast cancer in 2015," said Ball Co-Chair Diana Waterman.

Ball Co-Chair Caty Waterman added, "Cancer affects everyone in a family. My mom and I are honored to be chairing the 2020 Ball and are looking forward to recognizing the ways that hope truly anchors the souls of those touched by breast cancer.� The Ball Committee encourages individuals and businesses to support the event by becoming sponsors. For information regarding sponsorship opportunities, contact Heather Bacher at 443.262.0360 or BosomBuddiesBallSponsorships@gmail.com. For more information about BBC and its Ball, visit BosomBuddiesCharities.com or email bosombuddiesinfo@gmail.com.
Caption: Bosom Buddies Charities� Board of Directors (left to right): Jenny Griffin, Kate Ford Lytle, Jodie Gray, Claudia Boldyga, Karen White, Beth Wieczorek, and Christina Cugle. The organization�s Bosom Buddies Ball will be held on Saturday, January 25, 2020, at the Westin Annapolis Hotel.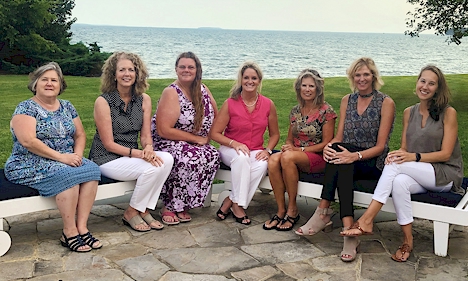 River Bay Behavioral Health expanded hours:
October 21, 2019

River Bay Behavioral Health has expanded its hours to provide mental health services five days a week in Stevensville, MD. New hours are: Tuesday 10 am to 7 pm, Wednesday 10 am to 7 pm, Thursday 8 am to 5 pm, Friday 8 am to 5 pm, and Saturday 8 am to 1 pm. Openings available now!
We accept CareFirst BCBS, Medicare, Medicaid, Cigna, and Johns Hopkins (USFHP and EHP).
Please call today to schedule an appointment � (443) 775-0126 - or visit our website at RiverBayBehavioralHealth.com for more information.


Galilee Community Garden:
Ongoing in 2019

Galilee Community Garden �A Community Growing Together� -
� Are you interesting in gardening?
� Do you need a place to do your gardening?
� Are there things you want to learn about gardening?

If you said yes to any of these then you are in luck. Galilee Community Garden has openings for individuals to garden using the 15 raised garden beds. We will ask you to make a voluntary donation of $15 per 4� x 12� raised bed. We also offer educational talks. These talks are open to the public and will be held at 7pm in the Galilee Luther Church at 1934 Harbor Drive, Chester, MD. Here are a few we have lined up:

April 7 � Container Gardening

We look forward to seeing you at one of these meetings and gardening with you this year!

To get you garden bed contact
Larry Lorenz at 443-534-2423 or Lois Miller at 410-829-6632


Queen Anne's County Library Introduces New Audio-books for Children:
Re-Posted December 2019

VOX Books are hardcover picture books that provide full professional audio narration using a unique audio reader attached to the book. The permanently attached 5mm device reads aloud at every flip of a page. Children simply push a button to listen while they read. The devices include a built-in speaker for family or classroom use, while a headphone jack allows for individual learning.

�This is a modern version of the old book and tape sets,� said youth services coordinator Julie Ranelli. �Many children no longer have access to cassette and CD players.�

Ranelli noted that the Kent Island Library offers two portable CD players for customers to borrow, and those have been used primarily by customers who want to listen to books on CD.

�We provide audio-books in multiple formats,� said youth services librarian Elaine Conway, who mentioned VOX Books and Playaways as digital device formats available in the library, along with the Libby and Hoopla apps that offer free audio-book downloads for customers with a library card.

Studies have shown that audio-book users improve their reading comprehension and reading accuracy by listening to stories paired with follow-along text.

The collection of 50 VOX Books was funded by Friends of Queen Anne�s County Library.
"The more than 300 members of the Friends of the Library are proud to be able to fund the purchase of VOX Books for Kent Island and Centreville Libraries. These should be a wonderful new resource for parents and caregivers, and are a great addition to all the childrens' programming already provided by the amazing staff at our Libraries," said Friends of the Queen Anne's County Library board president Kathie Smarick.


Multicultural Proficiency Subcommittee Seeks New Members:
November 28, 2019

Queen Anne�s County Local Management Board, also known as Community Partnerships for Children and Families, seeks new members for the Multicultural Proficiency Subcommittee.

The Multicultural Proficiency Subcommittee is a coalition of educators, professionals, business owners, and community members dedicated to creating and improving equitable practices in all aspects of the community. The subcommittee elicits creative ideas, plans meaningful events, advocates for students, influences change, and educates the community to ensure equity for all.

If you want to make a change and you are an interested community member, business owner, or professional in Queen Anne�s County, please join us at the next meeting being held on November 28 at 1:15 p.m. at the Queen Anne�s County Board of Education, 202 Chesterfield Avenue, Centreville, MD 21617.

Meetings are typically held the third Wednesday of each month, unless there are holidays or school is cancelled.

Please contact co-chairs Eric Daniels, mqftrenton@yahoo.com, and Brad Engel, bengel@qacps.org or 410-758-8216, for more information on how you can be of service to your community.

Bed Bugs have been found in several libraries on the Eastern Shore:
Posted: October 27, 2018

Over the past few weeks bed bugs have been found in several libraries on the Eastern Shore. The first occurrence was in Dorchester on October 1, 2018. The Eastern Shore libraries work closely and proactively together so communication about the bed bugs and closures at Dorchester were immediately shared with all library systems on the Shore. Queen Anne�s County library had both library buildings inspected by All Pest K9 on Tuesday, October 9th and both buildings were certified as bed bug free. Other library systems have also had dog inspections over the past few weeks and two systems, Kent and Caroline counties have also tested positive for bed bugs in isolated areas of their buildings. The facilities in these counties were closed immediately and will only reopen once the facilities are treated and re-inspected and certified bed bug free.
Director of Queen Anne�s County Library John Walden said �We understand and share the public concern regarding the recent outbreak of bed bugs in libraries. We are confident that our collection is safe and that our library locations are free of bed bugs. However, library staff will remain vigilant and will continue to inspect materials that are returned to the library.�
The Eastern Shore Regional library is also being proactive by having all delivery vans and book bins inspected and treated for bed bugs to prevent any cross contamination between libraries on the Shore. All systems have quarantine procedures in place for items that may show signs of bedbug activity.
Bed bugs are uncommon in libraries. They feed at night on blood and since there is nothing to feed on at night in libraries, it�s not their favorite environment. They are more likely to be found in hotels, cruise ships, hospitals, nursing homes and dorm rooms. Bed bugs do not carry disease and their presence is not an indication of a dirty home. They do bite and are definitely a pest that the library does not welcome. If you ever suspect your home or a library book might have bed bug eggs, nymphs or adults, please bring the book back in a sealed bag and alert library staff. There is no need to stop going to the library, after all, the staff is taking all reasonable precautions and inspecting all items returned to the library . Everyone should check books as carefully as the librarians are. Bed bugs do hitchhike if given the opportunity. They do not jump or fly but they can crawl pretty quickly and are attracted to carbon dioxide (our exhalations) because they feed on blood, not crumbs or waste.
Bed bugs have an uncanny ability to spread using unsuspecting people and their belongings as carriers. While it is wonderful to live in a community that travels, it does mean there is the risk of bringing unpleasant things home to Queen Anne�s in your luggage. They can be found even in the cleanest five-star hotels. No one wants bed bugs in their home so it is wise to take precautions. It seems we must all be vigilant.
There are steps to take if you think you may have been exposed to bed bugs. You can keep a clean change of clothes in a zip-top bag and change into those before going into your house and immediately put your exposed clothing in the dryer for at least 30 minutes on high heat. Leave your exposed shoes outside your home or perhaps in a zip-top bag. Other recommendations from the National Pest Management Association are:
� Vacuum suitcases after returning from a vacation.
� Check your sheets for telltale blood spots.
� Consider bringing a large plastic trash bag to keep your suitcase in during hotel stays.
� Carry a small flashlight to assist you with visual inspections.
� Never bring second-hand furniture, especially mattresses and box springs, into a home without thoroughly examining for signs of bed bugs. Consider having a pest control professional inspect the furniture as it is difficult to detect
an infestation without training.
� Regularly inspect areas where pets sleep for signs of bed bugs.
� Seek professional pest control assistance to address an infestation.

For more information on bed bugs please follow this link to the Center for Disease Control CDC https://www.cdc.gov/parasites/bedbugs/faqs.html


David George:
November 18, 2018

Many here knew David George from his web site work and charity work. In the early morning hours of October 2nd, David Lloyd George died of aspirational pneumonia while in hospice care in Georgia. The Pirates always win in his heaven, so I know he�s happy! A memorial service will be held Sunday, November 18th at 3 pm at the Chesapeake Church of Christ, 405 Drummer Drive, Grasonville, MD. Rest In Peace, David.


KIFA Winter Coming Show:
November 7, 2018 - December 22, 2018

Kent Island Federation of Art Announces their �Winter Coming� Show November 7 � December 22, 2018.
With the changing seasons vibrant warm colors of autumn migrate into cool colors of winter giving new views and interpretations of familiar subjects. An all media show to include painting, drawing, sculpture,mixed-mediums, and photography - very fitting for the coming holidays.

Artists interested in enrolling in the exciting show can do so by visiting www.kifa.us.
Kent Island Federation of Art
405 Main Street, Stevensville, MD 21666
410.643.7434 / info@kifa.us


Nexamp Introduces Community Solar Model to Maryland with Kent Island Project:
Posted October 2018

By signing up, Delmarva Power customers on the Eastern Shore can save 10% on utility costs. Nexamp, Inc., a leading provider of solar energy solutions, today announced its first community solar project in Maryland. The Kent Island solar project is located off Woods Road in Chester and will serve residents throughout the Delmarva Power utility territory. Construction of the 2 MW solar array is set to begin in October, with full commercial operation in the spring of 2019. This project has limited space, so interested residents should sign up now to reserve a portion of the community solar project.

Once complete, the Kent Island community solar project will produce 4.16 million kilowatt hours per year and will feature 7,371 total solar panels. More than 300 subscribers in the Delmarva Power utility territory will be eligible to receive a 10 percent discount on their monthly utility bill.

With no signup costs, no annual contracts, and no credit checks, Nexamp�s community solar subscription model simplifies the enrollment process and greatly expands access to the benefits of solar in Maryland. Customers can participate by subscribing to a portion of the energy generated by Nexamp�s Kent Island community solar project. Once the solar array starts producing electricity, Delmarva customers will receive a credit on their bill for their subscribed share of the energy production. Interested Delmarva Power customers should visit www.SolarForMD.com to learn more about how to opt in.

Using their fully integrated business model, Nexamp is dedicated to the Kent Island community for the long term as they are not only developing the solar project but will own and operate the facility throughout its lifetime.
�We�re excited to bring our unique community solar program to the Eastern Shore, tapping into the state�s enthusiasm for renewable power and energy savings,� said Nexamp CEO Zaid Ashai. �We look forward to working with local and state officials in Maryland to expand access to solar across the state.�

The Kent Island project is part of a three-year Community Solar Pilot Program that was launched by the Maryland Public Service Commission to expand access to solar to all Maryland residents.

�Maryland�s Community Solar Pilot Program is attracting new investment in renewable infrastructure and the clean energy economy, and the Kent Island project is only the beginning of what is sure to be a vibrant community solar market,� added Ashai.

A portion of Nexamp�s first community solar project is reserved for local nonprofits, and the remainder will be allocated to area residents throughout the Delmarva Power territory. One of Nexamp�s first subscribers is the Ward Museum, which is also helping to make this electricity savings opportunity available to its members and visitors.

"The Ward Museum is pleased to partner with the Nexamp community solar farm, as the services offered are cost-efficient for our non-profit institution and align with environmental stewardship efforts at the museum. The Ward Museum is a Certified Green Center (MAEOE) and a partner with Salisbury University and its environmental sustainability efforts on and off the University campus. Partnerships like this with Nexamp bring sustainable solutions to museum members and visitors, while financially benefiting our organization," said Lora Bottinelli, Executive Director, Ward Museum of Wildfowl Art at Salisbury University.

About Nexamp:

Nexamp is leading the transformation to the new energy economy with proven solutions for the deployment and operation of solar energy assets. Our comprehensive capabilities span the entire solar project lifecycle � from project development, design and construction, through financing, operations and maintenance. Our integrated, best-in class solutions make solar energy simple and profitable for our clients and partners and make an impact every day. With a rapidly expanding network of property owners, businesses, communities and residents benefitting from our growing portfolio of solar assets across the US, Nexamp and our partners are laying the groundwork for a cleaner, more secure energy future.

For Media Inquiries: Emma Lasch, nexamp@matternow.com - 617-874-5069.


Kent Island Kmart Jobs:
Re-Posted November 2, 2018

Kent Island Kmart is now hiring part time and seasonal employment.

Looking for cashiers, sales floor help, truck unloaders and overnight at our Kent Island Kmart.

We have made a NEW simpler application process. Just go to: Jobs.kmart.com

EEO employer


Help Wanted:
Re-Posted October 30, 2018

Looking for a few motivated individuals to join the Adam's Grille Kent Island team! Now hiring bus, host and carryout staff for the front of the house. As well as dishwashers & AM/ PM line cooks! Stop by Adam's Grille in Chester today to fill out an application!


Kent Island Photo Club at Western Tire & Auto:
Ongoing in 2018

The Kent Island Photo Club Has some of their artwork in the waiting room at Western Tire and Auto on Kent Island. This art is for sale - Stop by and check it out!


Lobster Night at Rams Head Shore House:
Ongoing in 2018

Mondays are "Lobster Night" at Rams Head Shore House in Stevensville! Get a full 1.5 lb lobster with a baked potato, corn, and side salad for $19.95! Call and reserve your lobster because they go fast - (410) 643-2466


You can make a difference:
August 2, 2018

Have you seen all of the debris in our water?

From Kent Island Beach Cleanups - KIBCU - This problem won�t be fixed overnight, and the debris from the dam won�t just disappear.

How about we ALL come together and get out where we can and go clean some of this junk up? You don�t have to get a lot... every little bit counts.


Itz-A Chicken in Chester Lunch Special:
Ongoing in 2018

Get a quarter-Peruvian Chicken with a side of White or Fried Rice and a choice of either Black Beans or Pinto Beans all for only $5... Valid Monday-Sunday 11AM-4PM. Itz-A Chicken is located on Piney Creek Road in Chester.


Fosters for Dogs Needed:
Ongoing in 2018

Chesapeake Cats and Dogs is looking for people to foster dogs! The more fosters they have, the more lives they can save! Please click here to apply to be a foster: http://www.chesapeakecatsanddogs.org/volunteer/benefits-of-fostering/


Free Logs, both Hardwood and Pine:
Ongoing in 2018

Free Logs, both Hardwood and Pine!! Must take a Large Truck Load - Free Delivery! Also - Free Large Quanity of Wood Chips!! Must take Large Truck Load (20 Yards)!! Free Delivery - Call 410-827-5198 to be put on our list!!


QAC Commissioners Seek Citizens for Boards & Commissions:
Ongoing 2018

The Queen Anne�s County Commissioners are looking for interested county residents to serve on a variety of county boards and commissions. The appointments will commence in the coming weeks and the terms vary. Applicants must be residents of Queen Anne�s County. If you have applied previously, please send a new letter of interest and resume at this time. The deadline for applications is 4:30 p.m., October 28, 2016.
The following boards and commissions are seeking members: Animal Control Commission, Board of Building Appeals, Board of Zoning Appeals, Board of Electrical Examiners, Economic Development Commission, Employee Awards Committee, Parks and Recreation Advisory Board, Friends of Historic Christ Church Board of Directors, Kent Narrows Development Foundation, Planning Commission, and the Social Services Advisory Board.
For more details about each board and commission go to qac.org, click �Government� then �Boards and Commissions.� Click the title of any board or commission and full details are available, such as when and where they meet, members, etc.
If interested in serving on any of these committees, please send a letter of interest and resume to lthomas@qac.org or by mail to QAC Liberty Building, Att: Lynda Thomas, 107 N. Liberty St. Centreville MD 21617. For questions call 410-758-0322 x2003.

A Call To Action Is Needed:
May 01, 2018

A few days have passed since the tragic shooting in Parkland Florida. Leaving us to only guess where the next shooting will occur?

Action is needed.....
But where will it come from....and who will push for it. Do we need to start up a citizen action group? It will require devotion and commitment from many different citizens. Are we ready to do this?

I do believe in THE POWER OF THE PEOPLE....and I believe that change can come from even some of the smallest grass roots movements. There are several of these citizen action groups that have been formed around this topic of school shootings, over the last number of years. Several were formed by average citizens like stay at home moms, and they are now powerful voices. Some even have branches in every state of America.....
Everytown
Moms Demand Action
Sandy Hook Promise
Giffords

These are a few examples of such groups....but my problem with these groups....is that they all have a different agenda that does nothing to directly help out with the security of our schools. They want to push for gun control....or push for the mental health issue of the problem....and some want to address social changes in our homes. And these are grand causes that should be addressed. But not by me....not at this point.

We have a more immediate and urgent problem to solve first. I am not interested in sitting around debating the various issues.....I am not concerned with the various gun control or mental health issues. I am not interested in changing society. I am not interested in up coming elections....and threatening not to vote for certain government officials.

MY PRIMARY CONCERN IS THE SAFETY OF OUR CHILDREN AT SCHOOL.

I want to see security changes in every public and every private school in America....and I want to see it now! If I need to start small and help change things on the local level....that�s fine. THIS IS NOT A GUN CONTROL ISSUE....ITS A SECURITY ISSUE FIRST AND FOREMOST.

Let�s start small and start creating a list of proposed changes .....let�s listen to our local leaders first and find out what they propose. Then we can evaluate things and push the changes we really want to see. We can help our local leaders find the funding they will need at the state level.

A Call To Action Needs to be a group of citizens that works towards the purpose of protecting our children at school.

We will not attend meetings....to sit around and debate the various issues. We can attend meetings to become familiar with each other.

We will not attend meetings....to sit around and criticize anybody or any agency.We can attend meetings to bring in lists of new security ideas.

We could also organize meetings with our local school and law enforcement officials. There is a lot of misinformation running around that needs to stop.

We can form a group That becomes the adult voice for our children....who are now marching in the streets.

We could start pushing Gov. Hogan to issue an executive order that puts a state trooper in front of every school in Maryland.....NOW....IMMEDIATELY!

Our local school and law enforcement officials are deeply concerned about this subject, and they need our support....and our ideas. We can not expect these same officials to fix this security problem....with out help from the society that caused it.

There are lots of direct security measures that we can start pushing for. We as a society messed up our American values. It will take an American society to support and help our officials to secure our schools. If we can�t agree as Americans on gun control....can we at least agree to take the measures needed to secure our schools?

But what ever we do as a group should be positive and truly work only on the security issue. I say we leave the other issues to better suited forums.

THE BIG QUESTION
Is it time to form such a group? How many of you will agree to attend these types of meetings and bring your security ideas out in public.

How many of you are ready to give up some of your valuable time to attend a few meetings, make a few phone calls, maybe write a few letters.

Discuss this idea with your family, your friends, your neighbors, etc...Leave your responses here on this media ....IMMEDIATELY....so we can determine what is next.

If we can get enough people together, we can divide up the needed tasks at hand and organize a positive group for action. We don�t need an army of people, but we do need a fair amount of people in order to become a voice that will be listened to.

We could start by meeting at the library next week and bringing in the various ideas for security considerations. If we can�t get enough people to participate, there will be no way to form such a group.

Kevin G. Philpot
thenitestalker61@aol.com
571-245-4731


Opioid crisis theme at Chesapeake Charities awards luncheon::
Posted December 7, 2017

Lt. Governor Boyd Rutherford recognized the outstanding work being done to combat the heroin, opioid and fentanyl crisis, including that of Talbot County Sheriff Joe Gamble, at Chesapeake Charities� packed awards luncheon last month.

Sheriff Gamble was honored as Volunteer of the Year for his tireless commitment to prevention and education efforts in Talbot County. Accepting the award, Gamble talked about the shock of learning that high school students he had once coached had become heroin addicts, and the desperate parents who asked him for help. Realizing the need for prevention, he inspired his community to take action, starting the �Talbot Goes Purple� campaign with Talbot Rotary to raise awareness in the schools about the dangers of prescription opioids. �Every business, every family that we approached for help has been impacted by this epidemic,� Gamble said.

More than 190 people from the Eastern Shore, Anne Arundel and Calvert counties listened to stories of heartbreak and hope in the heroin and opioid epidemic. �This crisis is on everyone�s mind,� said Chesapeake Charities Executive Director Linda Kohler. �We thought it made sense to use our annual event as a kind of forum for the community to focus on solutions and share a message of encouragement and inspiration.� This was the 2nd annual Celebration of Charity event hosted by Chesapeake Charities.

The event program also included tributes to Bernie Fowler, Jr., founder of Farming4Hunger, as Philanthropist of the Year, and Samaritan House of Annapolis as Nonprofit of the Year. Fowler, who employs and trains former addicts and inmates to grow food and feed the hungry, was inspired to do something because of his painful experience with his daughter�s heroin addiction.

Mike Goldfaden, Executive Director of Samaritan House, heads up the men�s 25-bed long term residential recovery program. Goldfaden said there is at least a 30-day waiting list to get into Samaritan House and talked about their plans for doubling the size of the facility in 2018.

Keynote speaker Lisa Hillman told the story of her family�s experience with her son�s drug addiction and recovery. She advised families of addicts to tell someone about the problem and consider joining Al-Anon. Hillman pointed out critical areas for change: longer treatment times for addicts, more transitional housing to move addicts back into society, earlier education about addiction at the 5th, 6th and 7th grade levels.

Chesapeake Charities Board Chair Audrey Scott announced that Chesapeake Charities has established The First Responders Fund to support heroin and opioid emergency response efforts for local fire, police, emergency and medical personnel. Provisions will include equipment, supplies and training needed to protect first responders. For more information about the fund or to apply for funding, contact info@chesapeakecharities.org. A community foundation located in Stevensville, Maryland, Chesapeake Charities supports a wide range of charitable causes including arts, education, health and human services, animal welfare, and the environment. All of its 85 component funds have a common cause � a passion for making a difference in their communities. Chesapeake Charities serves organizations in eight counties: Anne Arundel, Calvert, Caroline, Charles, Dorchester, Kent, Queen Anne�s and Talbot. They have invested more than $9 million in the Chesapeake Bay region since 2005.

For more information, contact Chesapeake Charities at (410) 643-4020 or info@chesapeakecharities.org, or visit www.chesapeakecharities.org. Chesapeake Charities is accredited by the National Standards for U.S. Community Foundations.


Southern Kent Island Sewer Project Receives National Recognition from the U.S. Environmental Protection Agency::
November, 2017

The EPA sited �excellence and innovation� this week when they recognized Queen Anne�s County�s Southern Kent Island Sewer System. �For decades, the Clean Water State Revolving Fund has supported critical water infrastructure projects that help grow the American economy and support our way of life,� said Mike Shapiro, acting assistant administrator for EPA�s Office of Water. �These projects are a testament to the power of the Clean Water State Revolving Fund in leveraging investment to meet the country�s diverse clean water needs.�

Queen Anne�s County is utilizing the fund to improve water quality in the Chesapeake Bay by eventually connecting all 1,526 properties in the nine communities that had failing septic systems. Phase I of the project is currently underway and connecting the 774 homes in Kent Island Estates and Romancoke. This $55 million project is partially financed by a $34 million CWSRF loan for disadvantaged communities that includes $1.2 million in loan forgiveness, a low 0.8 percent interest rate, and a 30-year repayment term.

The failing septic systems are generally on small lots with marginal soils and high groundwater. Upgrading Southern Kent Island to sewer service will not only remove 7,000 pounds of nitrogen each year from Chesapeake Bay, but will also benefit the community by improving property values, all while keeping the project affordable at under $100 per month per customer, according to the EPA.

County Commissioner Mark Anderson said, "During the District Four Commissioner campaign in 2014, I had occasion to hear the reasons both pro and con on this public sewer project. After being elected to this office, I had the authority to get the facts versus the theories with converting many septic systems in South Kent Island to a public sewer processing plant. I had input from other jurisdictions with similar systems, input from our own sanitary engineers and health department professionals. My investigation found no small number of these septic drain fields on South Kent Island were failing, and based on soil hydrology, I knew many more were to follow. The real estate property market in South Kent Island was in disarray with an over-hang of pending health issues some properties could not be sold. The largest asset most people own is their home, and that asset was being devalued. The foreclosures appeared in good neighborhoods. The thoughts that too much traffic would clog Rt. 8 was lessened by lot consolidation required by loan from the state and this substantially cut the number of buildable lots in the service area.� "When the time came to cast that critical vote, I voted to move ahead because the facts said that would be the fairest solution for the most, and this needed project passed 3-2," Anderson said. "A lot of work preceded that important vote including the General Assembly's help and the assistance of our partners in state government, without whom none of this improvement could have occurred. Lastly, we have a competent and devoted staff in our Health Department and the county Department of Public Works Department on whose professional expertise I found invaluable. This EPA recognition validates the creativity and joint effort on this the long road taken for a project and is the absolute right thing to do."


No more 911 call busy signals on the Midshore::
Posted September, 2017

911 Dispatchers on the Midshore are joining ranks to ensure that 911 callers do not get a busy signal; instead overflow calls will roll over to another trained dispatcher in a neighboring county to insure that all calls are answered by a professional.

�About 70 percent of 911 calls come in via cell phones,� said Director Queen Anne's County Department of Emergency Services, Scott Haas. �Today, after six 911 cell phone lines are in use, the caller gets a busy signal. Our partnership with Kent, Caroline, Talbot and Dorchester Counties will eliminate that problem.�

This will be particularly important when there are simultaneous emergencies. For example, if there is a car accident on Route 50 with multiple witnesses calling 911, while elsewhere in the county someone is experiencing heart attack symptoms and someone else is hurt in a farming accident.

All Midshore dispatchers are trained in life safety instructions such as guiding someone through the steps for CPR, controlling bleeding and even childbirth. �The message I really want to send to the public is that if you dial 911 and the call is answered by another county � do not hang up,� said Haas. �We are working together and help is on the way.�


NATIONAL CHILDREN�S ORGANIZATION ESTABLISHES LOCAL CHAPTER:
July 2017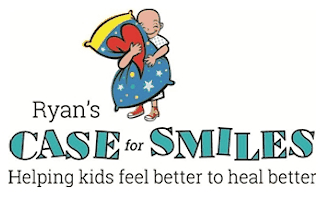 Cindy Kerr began making pillowcases for her son Ryan more than a decade ago to brighten up his hospital room and put a smile on his face during his cancer treatment. While Ryan is no longer with us physically, his legacy lives on in Ryan�s Case for Smiles. Today, there are more than 120 chapters comprised of thousands of volunteers and more than 1.4 million pillowcases have been delivered. A local chapter of the organization has been established under the leadership of local resident Kristy Christman of Centreville.

Ryan�s Case for Smiles (formerly known as ConKerr Cancer) is one of the few volunteer organizations solely dedicated to helping sick children cope with the stress of life changing illnesses and injuries. Providing children with whimsical pillowcases give them an emotional boost and remind them they are not defined by their illnesses. This simple gift provides proven stress relievers including distraction and hope that enhances the emotional well-being of the children and their families.

�I was inspired to become more involved with this organization after feeling it�s impact firsthand. A few years ago, our middle son was hospitalized and underwent surgery. While in the hospital, his nurse gave him a brightly colored pillowcase that immediately brought him a sense of comfort and safety. It seemed like something very simple at the time, but the impact was priceless. I wanted to learn how I could get involved so after looking into the organization, I taught myself how to sew a pillowcase. I made a few and sent them in for donation. It was very easy and I felt a great sense of pride and joy that I was helping to bring comfort to a child that was going through a difficult experience. I was very excited to see that the organization needed a chapter coordinator in my area. I had been looking for a meaningful way to give back and volunteer my time, and I just knew this was the perfect fit.�, said Kristy.

If you would like more information about the organization or if you are interested in volunteering or donating, please contact Kristy Christman at 443-262-6310, Email: caseforsmilesannapolisshore@gmail.com, or visit www.caseforsmiles.org

Kent Island Kmart Offers Military Discounts on Tuesdays:
Tuesdays in 2018

Every Tuesday Kmart on Kent Island offers military people and their families a discount. So if your active or retired stop in every Tuesday for your discount. Cashiers will have the one time use coupons. Some exclusion do apply see store for details. Kmart is located in Stevensville.


Volunteers Wanted at your Local VFD:
Ongoing

QAC Fire & EMS Commission has sounded the alarm� Will you answer your local volunteer fire department�s call for help?
The Queen Anne�s County Fire & EMS Commission, is kicking off October Fire Prevention Month with a Call for Volunteers to fill a variety of membership positions in both emergency response and non-emergency response roles.
The QAC Fire & EMS Commission represents all 9 county volunteer fire departments located in Church Hill, Crumpton, Grasonville, Goodwill (Centreville), Kent Island (Chester), Queen Anne-Hillsboro, Queenstown, Sudlersville and United Communities (Stevensville. The goal is to boost membership in these departments.
Here, as in most rural counties, volunteers make up 100% of the emergency fire & rescue service, and they work in collaboration with the Department of Emergency Services career EMS Units to provide medical care to the citizens and visitors. In addition to emergency response members who provide Fire and EMS services, these departments also require non-emergency response members who provide administrative services to keep the department running smoothly including bookkeeping, fundraising, recruitment, community outreach, and supporting emergency response personnel on fire scenes.
Anyone 16 or older may join their local fire company. The benefits are significant and growing. They include free training, a Maryland income tax deduction, life insurance policy, LOSAP years of service reimbursement program and insurance while on the job.
For more information or to apply for membership; stop by your local Volunteer Fire Department, visit www.qacfec.org, find us on Facebook Queen Anne�s County Fire & EMS Commission or call (410) 758-6027. Join today. To view the recruitment video check out https://youtu.be/8tOMfOgSZQY.

Band Members Needed!
Ongoing in 2018

The Kent Island Community Band is currently looking for new members. We are looking for musicians who play trombone, euphonium, tuba and percussion, but all concert band instruments are welcomed. We rehearse on Tuesday evenings from 7pm to 8:30pm in the band room of the Stevensville Middle School, 610 Main Street, Stevensville, MD 21666. For more information, visit www.kicb.org or call Dee Dee Miller at 443-995-2297.